You should know about him: Timmy Stackpole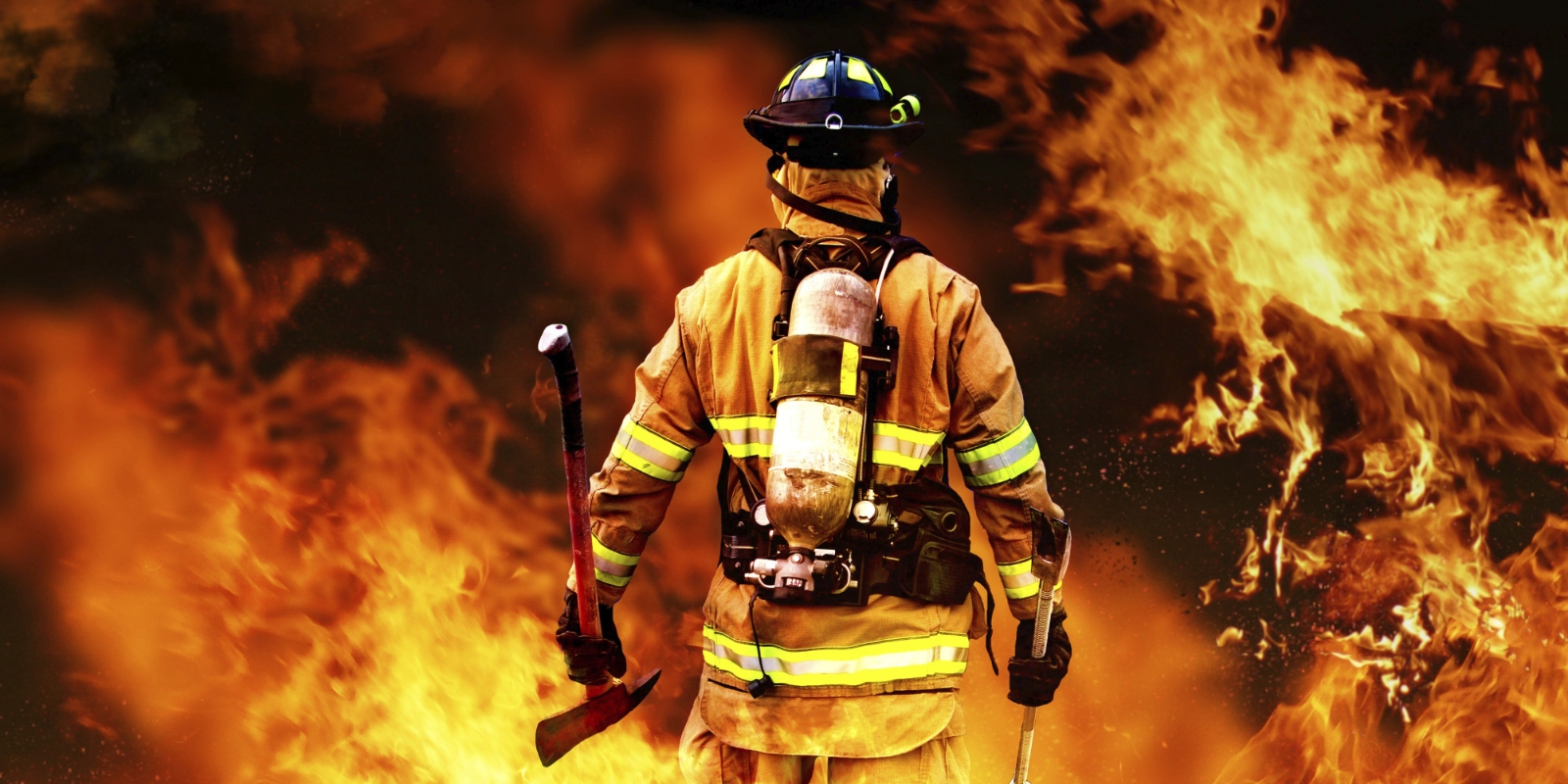 Heroic Firefighter's Story
After 21 years of fighting some of New York's toughest fires, including a 1998 blaze that almost killed him, firefighter Timothy Stackpole proudly served his first day as captain on Sept. 10. The next day, he was one of the hundreds of firemen who answered the call after the World Trade Center was struck by two airliners — and one of the 343 who was killed when the twin towers collapsed.
Stackpole, who was a legend in the Fire Department after surviving the 1998 fire, was dedicated to his job to the end.
"The greatest high you can get in life is by helping somebody," he said in a public service announcement that was taped before his death. He taped the message for the hospital that helped him recover from the terrible burns he suffered in the 1998 fire.
Two Passions: Family and Fire
Stackpole grew up in the Brooklyn neighborhood of Marine Park, the same area where he would eventually raise his own five kids.
His family was his top priority, said his wife Tara. "That was like a million dollars to him. He just enjoyed being with the kids every day," she said.
Stackpole was also passionate about his job. While fighting a four-alarm fire at a Brooklyn rowhouse in the summer of 1998, he heard that a woman was trapped inside. Without hesitation, he and two colleagues did what firemen do: they ran into the flames to save someone.
While the three firefighters were inside, the floor collapsed without warning.
"My whole body was trapped up to my neck," Stackpole says in the PSA. "The fire was still roaring all around us … I remember the excruciating pain in my ankles, burned to the bone. And I remember just praying to God: Just let me die bravely."
Stackpole and his colleagues, Lt. James Blackmore and Capt. Scott LaPiedra, were trapped in the fire for almost a half-hour.
"I had this tremendous sadness that I wasn't going to see my children again, growing up, walking my daughter down the aisle," he says.
Thirty-four of his colleagues put their own lives at risk to save the three men. They got them out, but Blackmore died at the scene. Stackpole and LaPiedra were rushed into ambulances with terrible burns.
Firefighter Michael Brady rode with Stackpole. "In that moment, he was still Timmy," Brady recalled. "He was still comforting the EMT, who were shocked with what was going on, and cheering them on: 'Thank you brother. Thank you for helping me.' His zeal could never be squashed."
The Will to Walk
Stackpole was taken to the New York Weill Cornell Burn Center. With burns over 30 percent of his body, he was near death for many days. At best, his wife thought he would never walk again.
"The pain he suffered was incredible," she said. When doctors attempted to get Stackpole back on his feet, he fainted from the pain.
After 66 days, Stackpole limped out of the hospital to a hero's welcome, returning to work soon afterward. Though he could have retired from the department and gotten a pension, Stackpole chose not to.
"It was his life, his calling," said his wife. "He couldn't not do it. This is what he felt he was supposed to do in his life."
His Last Day at Work
Tara Stackpole remembers Sept. 11 beginning as a normal day. "It was a normal routine Tuesday. He kissed us goodbye and told me he loved me," she said.
When she heard about the attack on the World Trade Center, she immediately raced from her mother's house to pick up her children.
"I stopped at a light and I realized I was right in front of the building he was injured in in 1998, and I just had an awful feeling he wasn't coming home that night," she remembers. "It's a sign. I mean how odd could it be that I ended up there? It was almost like a reminder to me that I had had those three years."
The City Mourns
It turned out that Timmy Stackpole was among the first to get to Ground Zero. He led a team that ran into 2 World Trade Center to rescue victims after it was struck. He and the others all perished when the tower collapsed.
Recovery workers found his body a week later.
"They told me they draped a flag and when they turned to walk out, all the people at the site formed an honor guard and saluted. It was beautiful," said Tara. "They came straight from the site to tell me they found him and brought him home."
Ten thousand people attended Stackpole's funeral, including Mayor Rudolph Giuliani, who called him "one of the most exceptional human beings I've ever met."
At the station house on Sheffield Avenue, they painted Stackpole's name on the front of the ladder truck — along with his nickname, "Jobs," because he loved what he did so much.
"He was the pride of Sheffield Ave.," said Lt. Kevin Schamberger of Ladder Company 103. "He was. He always will be. He made us rise to the occasion."
Original Source: http://abcnews.go.com/Primetime/story?id=132189&page=1
---
Join the Discussion
1 Comments
Leave a Reply